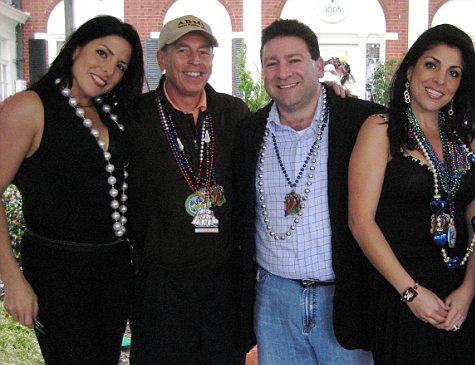 Scandalwatchers know that ex CIA chief David Petraeus was exposed after his paramour, Paula Broadwell, sent threatening emails to military socialite Jill Kelley who had the FBI trace those messages back to Broadwell's laptop. Once inside the laptop the FBI discovered the trail of messages between Petraeus and Broadwell that led to his downfall. The scandal continues to take unexpected turns after investigators learned that Petraeus, soon after ending his self-destructive affair, sent a letter to a Washington D.C. judge to help Kelley's sister, Natalie Khawam, regain custody of her 4-year old son.
In his letter, after apparently conducting no investigation into Khawam's background, Petraeus told the court Khawam "dotes on her son and goes to great lengths — and great expense — to spend quality time with him." The judge, however, delivered a shocking and scathing dressdown of Khawam after a litany of hearings and psychological evaluations:
"Ms. Khawam appears to lack any appreciation or respect for the importance of honesty and integrity in her interactions with her family, employers, and others with whom she comes in contact. The court fully expects that Ms. Khawam's pattern of misrepresentations about virtually everything, including the most important aspects of her life, will continue indefinitely."
Khawam's legal problems have now followed her into the bankruptcy court, where she filed in April, 2012. On the bankruptcy filing, Khawam lists $3.2 million in unpaid debt, plus $53,000 she owes the Internal Revenue Service.
Earlier this year, Khawam's former employer, Tampa Bay lawyer Barry Cohen, claimed that she 'fraudulently omitted Rolex watches, sable mink furs and a diamond ring' from her list of assets in the April bankruptcy.
The financial ruins left by Kelley and Khawam in their attempts to rise to the top of Tampa's military society are well chronicled in this article from the Tampa Bay Times. Kelley has apparently run up $70,000 in credit card debts and was sued for foreclosure of the million dollar Tampa home she owns with her surgeon husband. In Khawam's bankruptcy she listed debts to a lawyer in Rhode Island of $300,000, a man in St. Petersburg of $600,000 and Scott and her twin sister Jill Kelley of $800,000.
The salacious details of Kelley and Khawam should not overshadow the truth that David Petraeus, as the head of the CIA, showed a stunning lack of judgment in conducting an illicit affair and then publicly standing behind a woman condemned in court of a "pattern of misrepresentations about virtually everything," including accusations that she attempted to cheat her creditors by omitting substantial assets from her bankruptcy schedules.