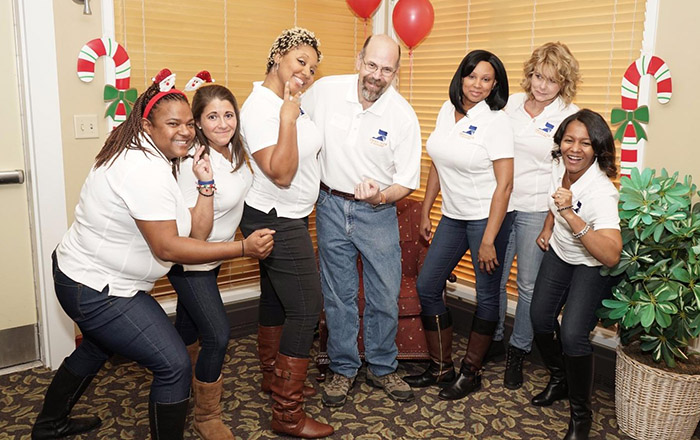 Nothing makes us prouder at Drescher & Associates than the fact that we have more 5 star reviews from actual clients than any other bankruptcy lawyer in Maryland, Delaware, Pennsylvania or Virginia. We work hard for every one of those reviews by making sure that clients can always reach us, find out the answer to their question, and know that we are on top of their case. Sometimes when the stress of bankruptcy gets to be too much, clients also know that they can call us and just end up feeling better. That's how this client felt, and left this wonderful 5 star review:
The BEST service I've received in a long time!
Drescher and Associates made filing my bankruptcy ABSOLUTELY painless. From the first interaction, they were so upfront and honest and helpful, that I almost thought it was too good to be true! As the compassion, superior customer service and assistance remained consistent, I was comfortable knowing I made the right decision. Everything was clearly explained and there were no hidden surprises and they always kept me in the loop and guided me in the right direction. Ron himself would call and interact with me as well, which comforted me to know my lawyer was actively involved in my case. His staff was very helpful and involved, not to mention polite and sensitive to my situation. Filing bankruptcy was a very scary thing for myself and my family to consider, but Ron and his staff went above and beyond in being honest and helping me decide what was best for me. They were never pushy, always gave me all my options, and helped me make the decisions best for my individual circumstance. Of course, I don't anticipate EVER being in this situation again, thanks to them, but if I had to do this all over again. I would no doubt choose Drescher and Associates!!!!!
At our firm we know that it can be hard to go through bankruptcy, and that's why we strive to make each client feel treated with dignity and respect. To find out what other clients have to say about us please visit the testimonials page or go to Drescherreviews.com to see why over 100 clients have left 5 star reviews for Drescher & Associates.
The pictures on this page were taken at our annual Client Appreciation Holiday Party this last December. We like to give back to the clients who help us be the premier bankruptcy firm in Maryland, Delaware, Pennsylvania and Virginia, and we hope you'll join us in 2017!